Face-to-face Therapy/Coaching Sessions
After working online solely for a very long time, from the first Sunday in September, every Sunday, I will meet clients in a beautiful therapy room 'De Fabriek van Delfshaven' in central Rotterdam.
The Place
The room locates on the ground floor of the building, looking over the canal Delftse Schie.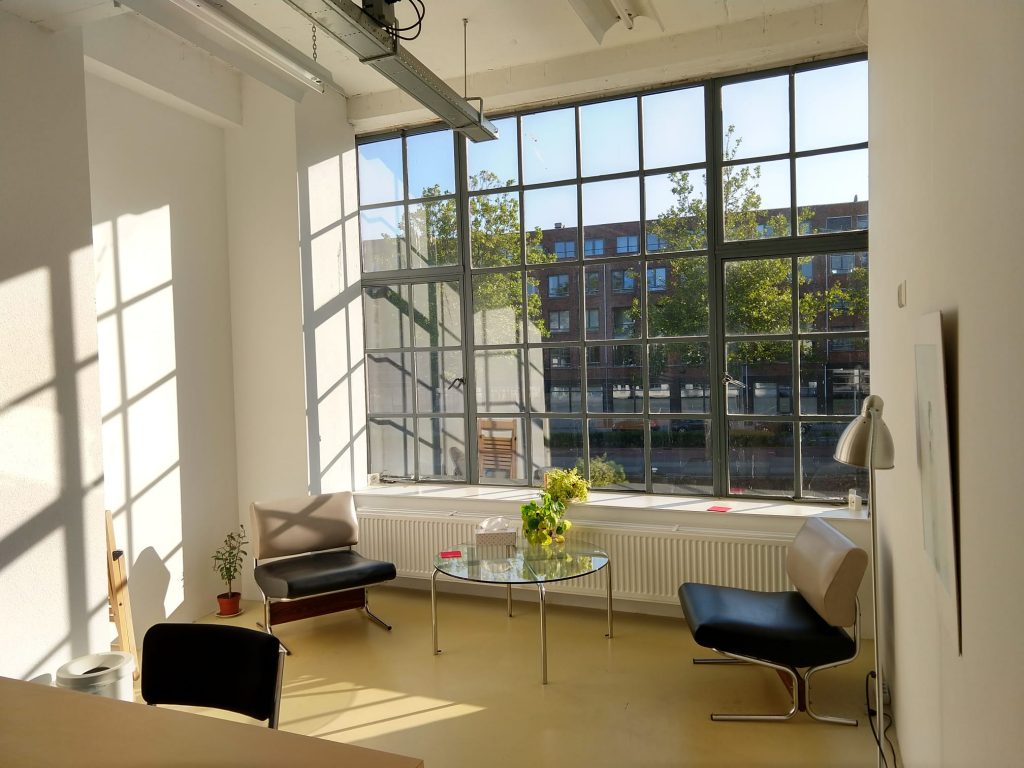 De Fabriek van Delfshaven is a historical building facilitated with an modern, open, creative atmosphere.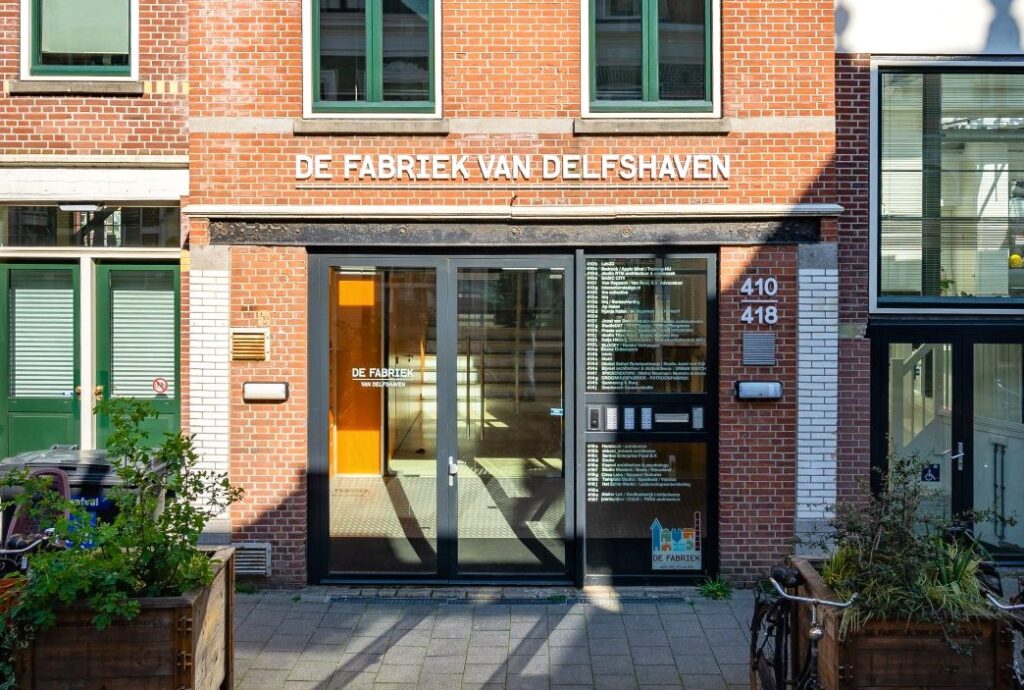 It located at the opposite of the picturesque historical harbour (Historisch Delfshaven).
Reasons of Choose Face-to-face Sessions
receive EMDR therapy with tactical stimulations;
you find it too hard to arrange a safe and undistracted environment for online session;
you want to be away from your computer;
you just want to have face to face sessions.
Venue Fee
With all the face-to-face session, besides the normal fee for the session, a small venue fee would be charged (10 euro per session).
COVID-19 and Safety
We maintain 1.5 meter distance;
Please sanitize your hands before entering the therapy room. I provide hand gel, and the window is always open for fresh air.
I keep at least 15 minutes between 2 sessions. I will use sanitizer wipe to clean the contact surface.
If you want, you can wear a mouth mask. You can also ask me to wear a mouth mask.
Please cough/sneeze in your elbow.
If you have any cold-like symptoms in the last 24 hours of the session date, please stay home, contact me to reschedule or arrange our face-to-face session into online session.
Other measurements according to RIVM.
Address
The therapy room located at:
Mathenesserdijk 412-k, 3026 GV Rotterdam
Time:
You can schedule face to face session on every Sunday from 10 AM – 8 PM
(I work via zoom from Monday to Thursday. More opening is possible in future )
How to Get There
Bike:
You can rent an OV-fiets from Rotterdam Central Station and come by bike. The travel takes about 10 minutes.
Public transport:
Tram:
You can take tram 4 from Rotterdam Central Station (direction Marconiplein), get off at the Delfshaven stop. The trip takes about 15 minutes.
Metro:
From Rotterdam Central Station, you can take Metro D/E to Beurs (2 stops), and then change Metro A/B/C to the stop Delfshaven (3 stops). The total travel time is about 10-15 minutes.
You can also travel from Schiedam Central Station or Rotterdam Kralingen Zoom via direct Metro connections (line A/B/C). (10-15 minutes)
By car:
On Sunday, before 12:00, you can enjoy free parking on the street Mathenesserdijk. From 12:00 – 23:00, you pay 1.80 euro per hour for street parking. (zone 510)
Or, from 12:00 – 23:00 every Sunday, you can choose to park on Schidamseweg (zone 511), and the parking fee is 0.10 euro/for the first 0.5 hours, and then pay 1.80 euro per hour.
The parking information might not be correct; please check the relevant webpage on Rotterdam Gemeente for the most updated information.
I am looking forward to working with you in this therapy room!