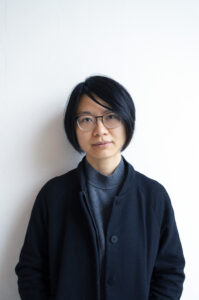 I am Zhi Li, a psychologist and a coach based in Rotterdam and serve clients over the world. I listen to people and I support them to move into a life where they can thrive.
I provide my sessions in English, Chinese Mandarin and Cantonese.
Education background
I have a Master's degree in Psychology at the Maastricht University. After I graduated in 2014, I went through a personal transition from a graduate student, to a social entrepreneur and finally a psychologist with private practice. As a psychologist, I have been receiving continuous education and supervision. Since 2019 I am also studying person-centered and solution-focused coaching at the ICCI International Coaching Diploma Course.
Experience
As a psychologist, I gained over 2,000 hours of experience in client work. I have been working with individuals with international backgrounds, especially students, young professionals, first and second generations of immigrants. Together with my clients we have worked on home-, study- or work-related issues, such as performance stress, study delay, finding meaning in work and life, and interpersonal issues (usually about finding friendship or dealing with parents).
Approaches
I use modern, evidence-based approaches. They includes:
Person-centered (humanistic) approach, Solution focused approach
Schema-Focused Therapy (SFT), Cognitive Behavioral Therapy (CBT), Psychodynamic approach, Eye Movement Desensitization and Reprocessing (EMDR)
What I believe
From my personal and my professional experience, I believe that, in an accepting, non-judgmental, compassionate helping environment:
we can look at what things are happening
our feelings would be consoled
our sense of self can be consolidated
we gain wisdom from our own life experience
we grow, and we increase our resilient (or mental flexibility)
If you want to work on a solution and are ready for taking courageous moves to change – becoming more aware of yourself and learning to better cope with difficult feelings – you have come to the right place.
Specialties
tiredness and exhaustion (feeling overwhelmed by all sorts of things)
lost interest in everyday life
anxiety or cannot stop thinking/worrying
burnout
chronic feelings of emptiness
enmeshment (feeling difficult or guilty to have your own choice, other than your parent's)
Feeling lost after relocation/migration (especially between East Asian and West)
Feeling stuck after something happened in the past
I believe the "presenting problems" can be a ticket to a new territory of personal growth.
If you are interested, you can check with my service and fee, and you can contact me via zhi.li.work@gmail.com.